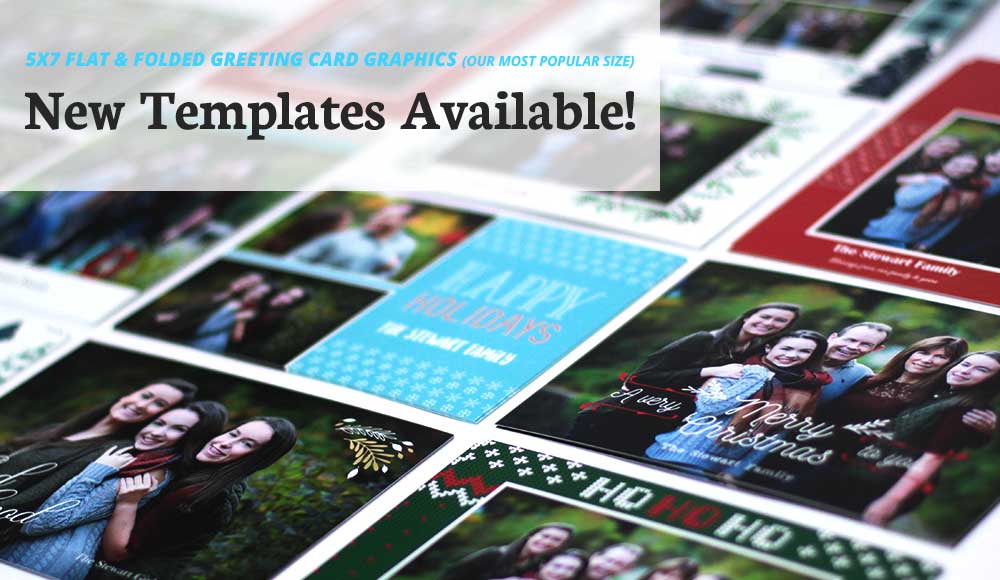 New 5x7 Flat & Folded Greeting Card Templates Are Here!
We are proud to announce the launch of our brand new holiday greeting card templates, just in time for the season! Choose from a variety of styles, available in either 5x7 flat or folded. Most templates come in horizontal or vertical with single or multi-image options, and are sold in sets of 12.
Below is a curated selection of some of our favorite new designs that we know you and your clients will love too!
View Greeting Cards
Holiday Greeting Card Guide
We're sure you are now wondering how you can show these delightful designs to your customers? We have two options for you: (1) Download a FREE Holiday Greeting Card Guide PDF. Simply click or bookmark this link. This non-branded PDF will show you all of our holiday greeting card designs templates available in ROES Plus. (2) You can also personalize a Greeting Card Guide for your studio for $5 through ROES Plus! Add your studio logo, create a text block, or create a totally custom back page. then, share your branded Greeting Card Guide with that family you just had a Christmas session with!
Order Your Holiday Greeting Card Guide ›