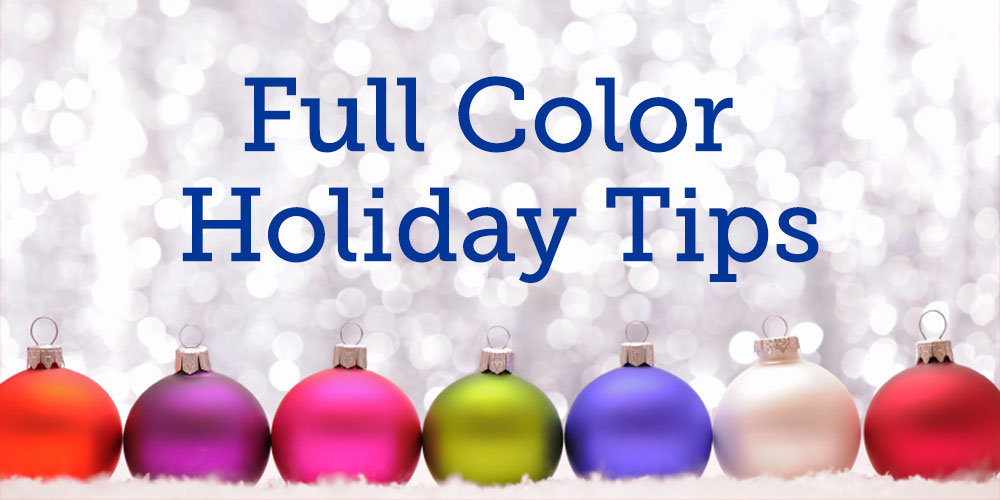 We understand things can get a little hectic around this time of year and it is important to understand our workflow during the holiday season. Here are a few helpful ordering tips for the holiday:
No Holiday Cutoffs
Once again, we have no early deadline for service times. Orders should be ready within the normal service times. Please remember that service times do not include shipping. Need a last minute order? We can accept orders for Christmas delivery as late as December 23; additional shipping charges may apply.
Holiday Shipping Schedule
US Mail may take a day or two longer than normal to deliver packages as we approach the holidays. To be safe, if your order ship via US Mail, you may want to plan for additional shipping time. UPS orders ship according to their holiday schedule below:
Monday, Dec. 22
Normal pickup and delivery service. This is the last day to ship UPS 2nd Day Air packages in time for Christmas (arriving Wednesday, Dec. 24).
Tuesday, Dec. 23
Normal pickup and delivery service. This is the last day to ship UPS Next Day Air packages in time for Christmas (arriving Wednesday, Dec. 24).
Wednesday, Dec. 24, Christmas Eve
Normal delivery of air, international and ground shipments.
Thursday, Dec. 25, Christmas
No UPS pickup or delivery service.
Friday, Dec. 26
Delivery of air and international packages.
Order Instructions and Review
Putting any instructions or comments on your order may delay it, as the order will be sent to Customer Service to review your instructions or notes. Only information pertinent to your order should be put in the Instructions or Comments to minimize delays in production.
When placing your order, please be sure to look over all of the items you've ordered in the Review Order Screen before you actually place the order. Make sure you've ordered the correct paper type, the correct finishing services, and the correct quantities.
Drop Shipping
Drop Shipping orders directly to your clients is available in the Full Color Ordering System on the Select Options page and in ROES on the Review Order page. First, select the appropriate Drop Ship method and then enter the client name and address. It is extremely important to enter the complete address correctly to ensure delivery on the date expected.
Boutique Packaging
If you need to send an order directly to a client, we offer boutique packaging for photographic prints up to11x14 and other select products. When ordering boutique packaging, the entire order will be packaged together, orders cannot be split. Our production team will determine the number of boxes needed to package your order.
Details on Boutique Packaging >
Rush Service
A 100% rush may be available if you need to expedite the turnaround time of your order. To place a rush on an order, contact Customer Service.
Account and Payment Information
Keeping your contact information current will let us reach you quickly with any questions regarding your order. To avoid delays in transit, make sure you have your current shipping address on file with us before you place your order. Also, remember to keep your credit card information current so your orders are shipped without delay!